SUCCESS STORIES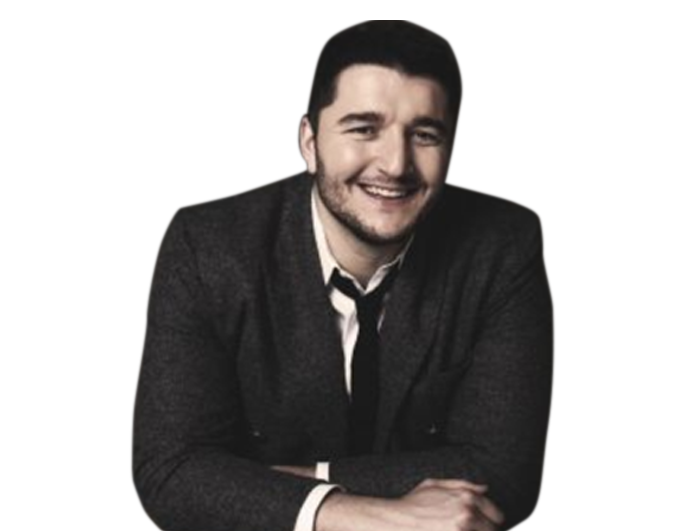 "Samm is a powerful coach who is not just book smart, but highly intuitive and able not just to see your blindspots, but guide you through them with fierce precision."
Mastin Kipp
Best-Selling Author, And Trauma-Informed Coaching Pioneer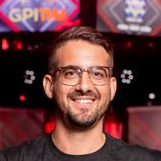 "Samm helped me work through so many subconscious blocks which led to tons of breakthroughs. The main blocks revolved around self-worth issues, which are difficult to face, yet Samm guided me effortlessly and skillfully with her compassionate and attentive approach. One of my breakthroughs was winning my 4th WSOP bracelet, and I give Samm a lot of credit for helping me clear my stuff up so that I could perform at my peak and win. I'm so grateful to have worked with her and highly recommend her to anyone!"
---
Brad Ruben
Professional Poker Player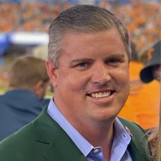 "I met Samm at when she led our corporate year end seminar. I learned more from her in those 2 hours than anywhere else in my 20 year sales career. Meeting Samm was pivotal. I was on cruise control in multiple aspects of my life. I was accepting status quo and it was a cycle I wasn't able to bring myself out of. Samm had the skill and ability to challenge me and help me shed the blocks that had been holding me back and keeping me stuck.
I don't even recognize my personal and professional life as a result of working with her. It has been a game changer. I recommended Samm to anyone serious about challenging themselves to improve all aspects of life."
---
John Showalter
Cox Media, Integrated Account Executive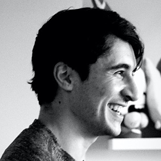 "With Samm, for the first time in my life I felt like I was able to work through certain beliefs and tendencies that had been driving me for years on autopilot. Beliefs planted in me during childhood that I didn't even realize were driving many of my actions.
I feel like I have tools now that I can use for the rest of my life to stay balanced.

Very grateful for her help in getting me to where I am today!"
---
James Andrews
Genies, Head Of Product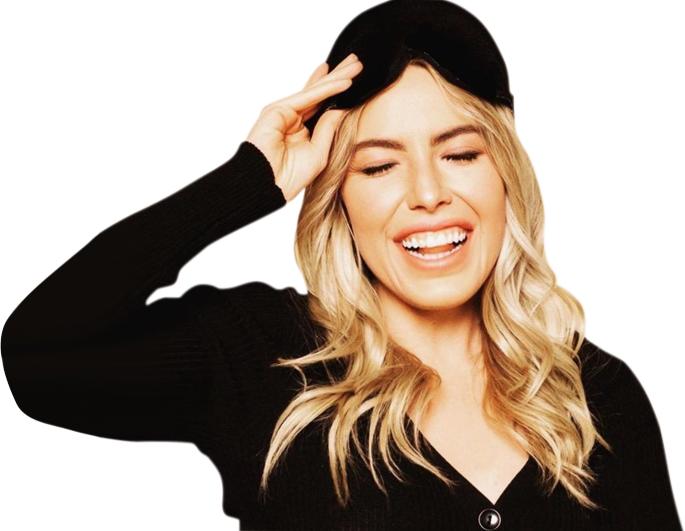 "I consider Samm to be an invaluable asset to my business and life! She has been my secret weapon before life-changing talks, podcasts, workshops, & LIVE presentations - without which I'm clear that my life and my personal impact would be on an entirely different track.

She is a wizard, so masterful at what she does and I'm so grateful to have her in my life! I still can't believe how much we are able to shift in single sessions.

Our sessions have provided a huge return on investment allowing me to substantially increase business revenue! I highly recommend her! If you're debating giving it a try-do it!"
Mollie Eastman
Founder, Sleep Is A Skill
www.sleepisaskill.com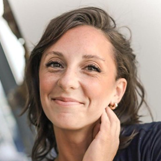 "I've worked with a ton of therapists and spent a ton of money. And in my short time together with Samm we have made more progress than anywhere in the past. I would highly recommend her. ❤"
---
Miranda Popen
Entrepreneur/Owner, The Period Lab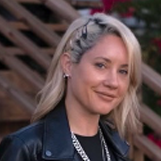 "I have been working with Samm for a year and a half. I can honestly say from the bottom of my heart, she has changed my life.

Samm has taught me invaluable lessons I otherwise wouldn't have learned. She has been instrumental in helping me navigate, understand, and transform my life.

She has an amazing gift. I would recommend her to anyone seeking growth. If you are seeking more for your soul, and tired of how you are operating- trust when I say - Samm will change your life."
---
Maura Counahan
Kurvana, Director Of Sales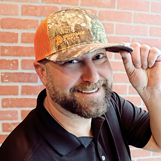 "Sam is very skilled at her craft to grab your attention and get you to move to get results.

I'm very blessed to have been a student under this Ridetastic teacher."
---
Erik Feldman
Owner, Mortgage Ride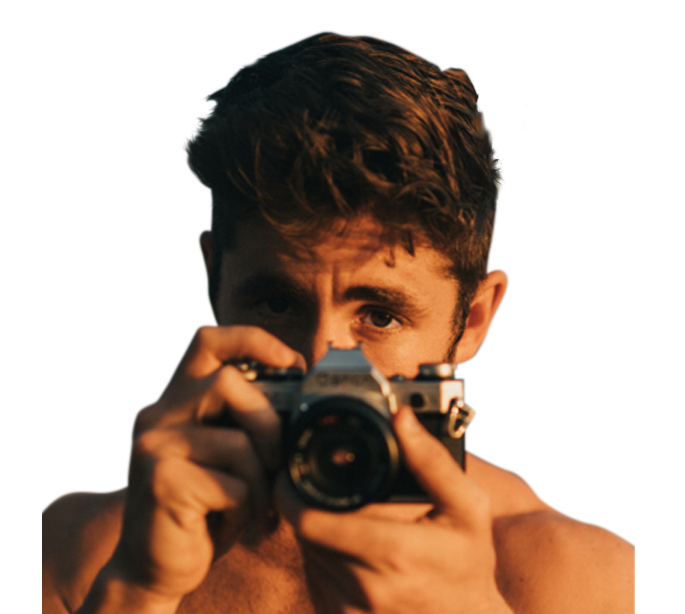 "I started working with Samm when I needed to step into a higher version of myself. Specifically, in my relationship but also in my role as a founder of a company. Samm not only helped me identify the things that were getting in the way, from me stepping into that and more importantly what I needed to do to overcome them.

In my experience of doing a lot of personal development work and talk therapy, many of these modalities I found worked on uncovering the stuff but not actually fixing it. This fixes it. If you're someone who's performance oriented, actually wanting to become a better version of yourself and do the work then I definitely suggest working with Samm.

If you're skeptical of things like hypnotherapy and a very logically-minded person, like I was, then I would definitely suggest that you look into this!

If you are truly seeking a breakthrough, Samm is your person."
Hunter O'Brien
Founder, MemberUp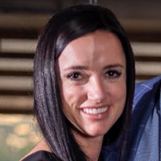 My journey with Samm has been nothing but eye opening and self-reassuring. She has helped me understand myself, where I want to be, and who I'm going to be.

She has shown me what it's like to truly understand every ounce of my being."
---
Kristin Condrin
Media Consultant, Cox Media Group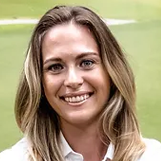 "Samm helped me develop a vision for what I want and where I want to be, but she has helped me remove the internal barriers that were preventing me from taking action.

The support I've gotten from her has been incredible and I wouldn't have the confidence to continue to step out of my comfort zone and grow in business without her."
---
Jillian Keeler
Owner, ROAM Fitness, LAT/ATC, ELDOA Practitioner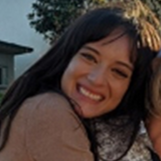 "Thank you for everything you have given me spiritually, emotionally and mentally. You truly shifted my attitude and perception in life. I can say, because of you, I am truly healed from my trauma and can have healthy relationships with my self and others.

You are truly an angel and light in this world. You were put on this earth to heal and guide others and I am a true testimony of that."
---
Josie Figueroa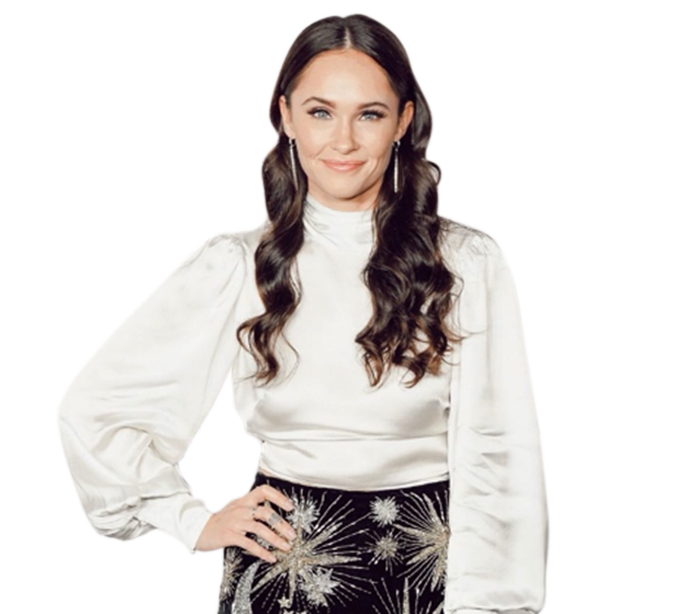 "Samm is an incredible force, she helps lift the cloud of doubt by encouraging you to dive deep into your most vulnerable places with such courage, nurture and empathy.

She helps you take action and implement the necessary steps to create a life you want or to help you heal and grow.

She helped me change the looping thoughts I was creating and explained it in a way that I could fully resonate with. She helps you open your mind to new possibilities, grow and better help yourself in finding those areas we often are stuck in.

I feel that since seeing Samm I was better able to cope with certain aspects of my personal & professional life, to see the bigger picture, gain perspective and take action so I can enjoy this beautiful life!"
Kristy Dinsmore
Actress & Artist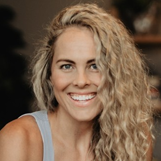 "Samm is a safe place to land. I don't have to hold back, I can bring everything to the table and not feel judged. She helps me see my blind spots and identify where I am stuck. One of the most powerful things about working with Samm is you don't just identify the issues you actually move through them. In just one call she blew my mind and helped me see things that for years I haven't been able to see myself...


Read more
---
Lauren Donohue
Retreat Coach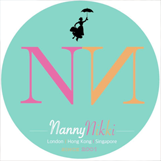 "When I first came to Samm I was feeling really overwhelmed and anxious, I had just had a major surgery, started a new business, was a mom to 3 kids and struggling to make it all work . She helped me unravel the pieces of the puzzle and put them back together in a way that made sense. I continuously felt supported by her and was able to achieve things I know I couldn't have done without her...


Read more
---
Nikki Azarian
Mother Of 3, Wife & Business Owner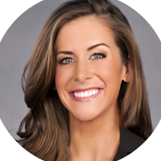 "To say my life took a few unexpected turns would be an understatement. I got a call that shattered my "perfectly planned" life to pieces. The reason I returned to ambition after feeling I had no control over anything and had become a person who no longer took productive action, is because of Samm Murphy. To say, "Samm is my hero" just doesn't cut it. Samm is one of those people
Read more
---
Courtney Gillenwater
MD, Doctor Of Pediatrics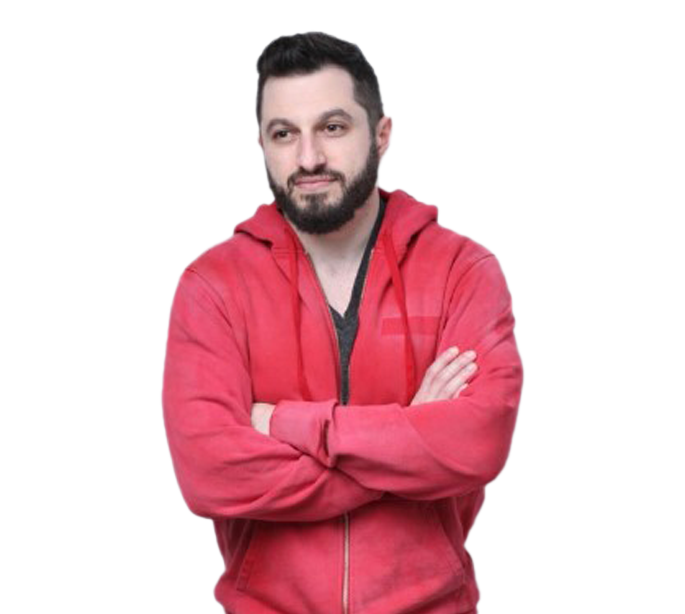 "Working with Samm has been an absolute pleasure! I felt so comfortable sharing the areas of my life I was struggling with, and she helped me to uncover the obstacles that I didn't even know were there.
I noticed an impact after the very first session.

Thanks to Samm, I've become a better, more aware, more focused version of myself. "
Phil Galfond
Professional Poker Player & Business Owner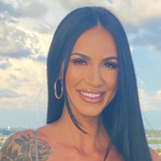 "I've worked with different therapists since I was in middle school where I witnessed very little growth. It wasn't until my health coach recommended I try out hypnotherapy that I decided to try something different!


Read more
---
Alyssa Shifrel
Online Coach & Spray Tanning Business Owner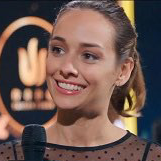 "I worked with Samm for many months during a really difficult period in my life. She gave me much-needed support with her present, gentle, and attentive coaching.

She was an invaluable resource for me, I can't recommend her enough."
---
Marle Spragg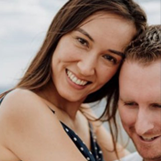 "Working with Samm has helped me rediscover my goals and priorities. Her guidance and clever action steps provide such a winning combination for bringing my ambitions to reality.

She incorporates moving forward but also healing from the past.


Read more
---
Rebecca Nash
Nurse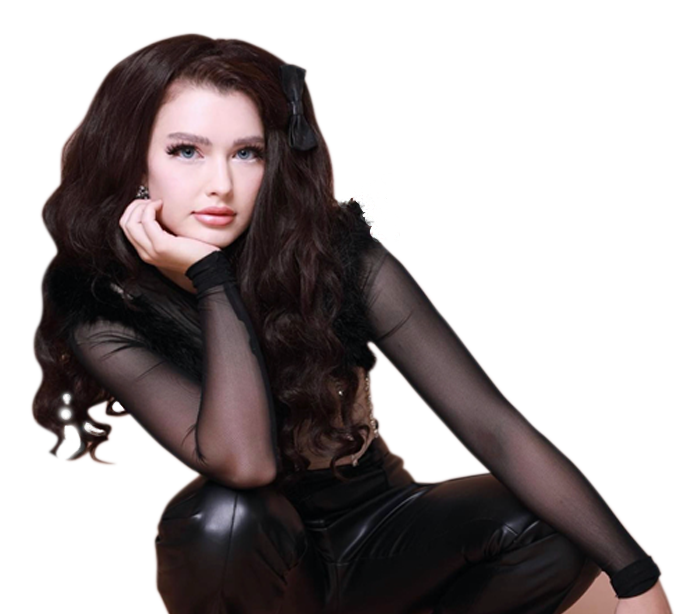 "I've been working with Samm for several months and honestly it's the best thing I've ever done, as far as self-improvement goes. Honestly going into it I had heard hypnotherapy and had some hesitation and question around if it was woo woo or mind control but once Samm walked me through the process it all made sense and I felt so good. You don't have to know what you are doing. She is guiding you every step of the way.

She helped me uncover a bunch of things that I didn't even know were there, in the back of my mind, that had been holding me back. There was so much that we covered even in the very first session that helped me identify where a lot of my patterns and beliefs had originated based on my childhood . It was just incredible! I've had so many breakthroughs with Samm. Coming into it I hoped for change but I didn't think it would be so drastic. I could've never anticipated the results. She helped me not just shift but also change the way I view the world, which has also drastically impacted me in a positive way.

I love her! I strongly encourage you to take a call because I can almost guarantee you will have the same feelings on the other side!"
Rachel Rossette
American & Brazilian Pop Star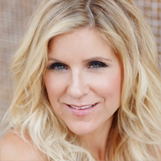 "Samm has a special gift for being able to help you identify what's holding you back and how to get out of your own way to have the success you're looking for! She encouraged me to push past my comfort zone and helped me achieve what I really want, in both life and business. She is incredibly supportive, gentle and compassionate, yet firm (when you need it).


Read more
---
Sarah Kate
CEO & Founder, Hébé Healthy Hair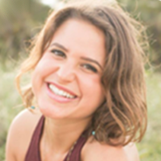 "Samm literally CHANGED MY LIFE! She helped me realize I was fully capable and gain the confidence to launch my program! So, I DID and it's going AMAZING!!!

I am so grateful, she's WONDERFUL, I absolutely recommend!"
---
Carly Gross
Mind-Body Nutrition and Self-Care Coach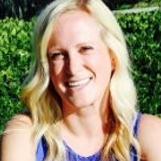 "I was feeling stuck and disempowered with certain aspects of my life, but after working with Samm, I was able to release a lot of the negative beliefs that were holding me back. I gained confidence, clarity and tools to propel me forward and achieve my goals.

I can't recommend Samm enough! She is so effective! She makes you feel powerful and at ease in her presence. If you have a chance to work with her do it!!"
---
Alix Tingle
Chief Operating Officer, Game Changers International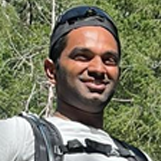 "I've had the great pleasure of working with Samm. She has been an excellent relationship coach for me. She's really attentive, listens to everything and probes to discover the underlying issues, then provides valuable insights and work arounds to improve my relationship. It has helped to take my relationship to the next level.


Read more
---
Kabee Rajamurthy
Trader/ Investor/ Ex Poker Player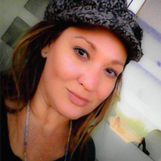 "Samm brought so much to the table. We covered more in one session than I thought possible. Working with her helped break down a new business concept that I couldn't seem to actualize. Samm and I devised a way to break my goals into smaller, actionable items that could successfully advance my objectives.

This was no small task. Having other successful businesses, I thought I knew
Read more
---
Raquel Lozano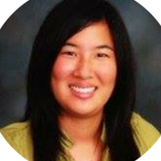 "As someone who has spent hundreds of dollars and invested countless hours in coaching with little to show for it, when I met Samm, I was cynical. Jaded. Skeptical.

I had consistently asked for practical, hands-on activities that I could integrate into my daily routine that would help me achieve my goals. In my years as a client, some had delivered, some had not. Some of those things
Read more
---
Alisa Tanaka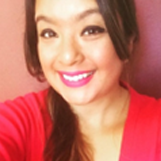 "Samm gave me more than I thought was possible after an hour of connecting with her!
After our chat, I felt really empowered. My previous roadblocks seemed really manageable and as a result: I have a list full of action items that I put on my calendar immediately.

Sometimes, all it takes is someone outside of yourself to relate to you and make a difference, and Samm was that person for me."
---
Melina Moreno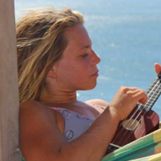 "Samm, Thank you soooo much! When we first spoke I was feeling confused and unsure.
I now feel very impressed, reassured and excited on where I am going!

She helped guide me to be more clear on my own wants and thoughts.

Would definitely recommend Samm!"
---
Katie W.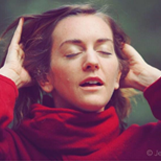 "Fabulous and focused kick off biz coaching session with Samm Murphy the other day. Samm dives right in, sees right in, and wastes no time. She also paces with you. With Samm's support, we swiftly opened a big, invigorating, highly available door with such ease.

It was so simple with her help. For those of us making magic and creating dreams from scratch, I feel it's almost
Read more
---
Whitney Kear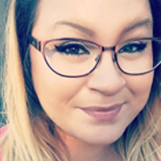 "My session with Samm was amazing. I was feeling really stuck and overwhelmed. After our time together I had a plan with actionable items to start to make changes.
I left our session feeling great! I can't believe what a difference a session made! She really put things in perspective!

She helped me soooo much! I would highly recommend her!"
---
Chelsea Jo Mclees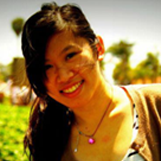 "When I came to Samm for advice, I was overwhelmed and feeling lost. I felt so much pressure and responsibility as a pregnant Mother, full time employee, female entrepreneur and wife. I didn't have any time for myself and was completely stressed out. Samm listened and related her experience with my story, she encouraged me take action for myself.


Read more
---
Xin Chen Hamilton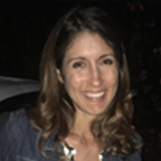 "Talking & receiving my coaching call with Samm was truly inspiring and more than I envisioned for my coaching session. The encouragement & belief of having another strong & smart business one believing in me & my ideas really gave me the push of what I needed to do.

She really listened to what I was struggling with and gave me actionable
Read more
---
Emily Yarush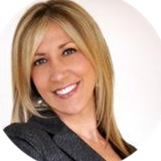 "Samm's positive energy is contagious! She is so relatable, genuine and really wants to see other women thrive.
I was feeling very anxious recently with so much change going on in my life, and she really helped me to let go of my own sense of urgency I was putting on my self to have everything always done immediately and perfectly.

I would recommend Samm to anyone who needs more clarity, boost in self confidence and/or overcoming fears, she walks the walk!""
---
Dawn